Copernicus Medal 2024: call for nominations ended
The call for nominations for the Copernicus Medal 2024 ended on 15 November 2023. The medallist will be announced in February 2024. We thank all colleagues who submitted a nomination very much.
Welcome to Copernicus Gesellschaft e.V.
Copernicus Gesellschaft e.V. is a non-profit society, registered in Germany, and aims to promote international collaboration in the geo- and space sciences. The society was founded in 1988 by directors, scientists, and administrative staff of the Max Planck Institute for Aeronomy (today Max Planck Institute for Solar System Research − MPS).
Copernicus Gesellschaft e.V. is the exclusive partner of Copernicus Meetings & Publications, a professional congress organizer and open-acess publisher who serves scientific associations and institutions worldwide.
We invite you to learn more about our society, its History, Members, Statutes, and our Copernicus Medal that we award to recognize individuals with outstanding and innovative scientific achievements in geosciences, planetary or space sciences who have also accomplished fruitful work for the promotion of international collaboration in the sciences.
Please feel free to contact us. Thank you very much.
Prof. Dr. Hermann Lühr, secretary
Martin Rasmussen, treasurer
We participate in the Deutschlandstipendium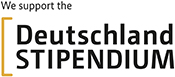 We are on! With our participation in the Deutschlandstipendium, we support particularly talented and committed students at the University of Göttingen. The Copernicus Gesellschaft e.V. is happy to support five scholarships.